Step out into the rain with elegance!

Monsoons bring with them a refreshing ambience that rejuvenates our spirits. And what better way to complement this delightful season than by adorning ourselves in the perfect monsoon kurtis that blend style and practicality?

In this blog, we'll delve into why Gatim kurtis for monsoon are a must have that will have you dancing in the rain with style and confidence. Get ready to dive into a world of fashion that embraces the refreshing showers with grace and charm.
Why Go For Gatim's Latest Kurti for Monsoon?
Here are a few reasons to pair Kurti in monsoon:
The Allure of the Kurtis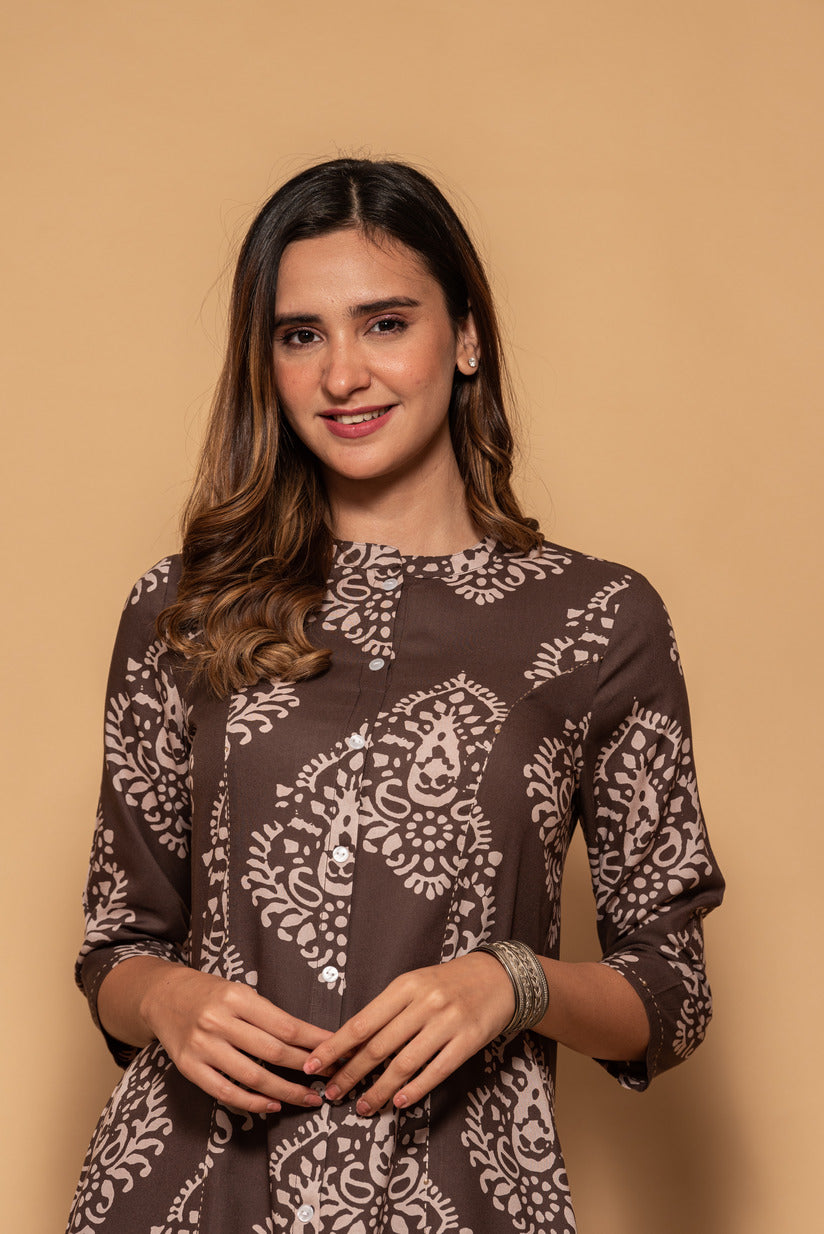 During this time of year, kurtis are a fashionista's best friend. They not only reflect our rich cultural heritage but also are a beautiful combination of style and utility. These kurtis are developed specifically to meet the needs of the monsoon with their adaptable designs, brilliant colours, and cosy fabrics. Check out the dark brown with beige cotton kurta, which not only gives a rich and chic look but also vibrant colour of Kurti helps at concealing stains that might occur during monsoon season, keeping the Kurti looking fresh and clean.
The Materials that Befriend the Rain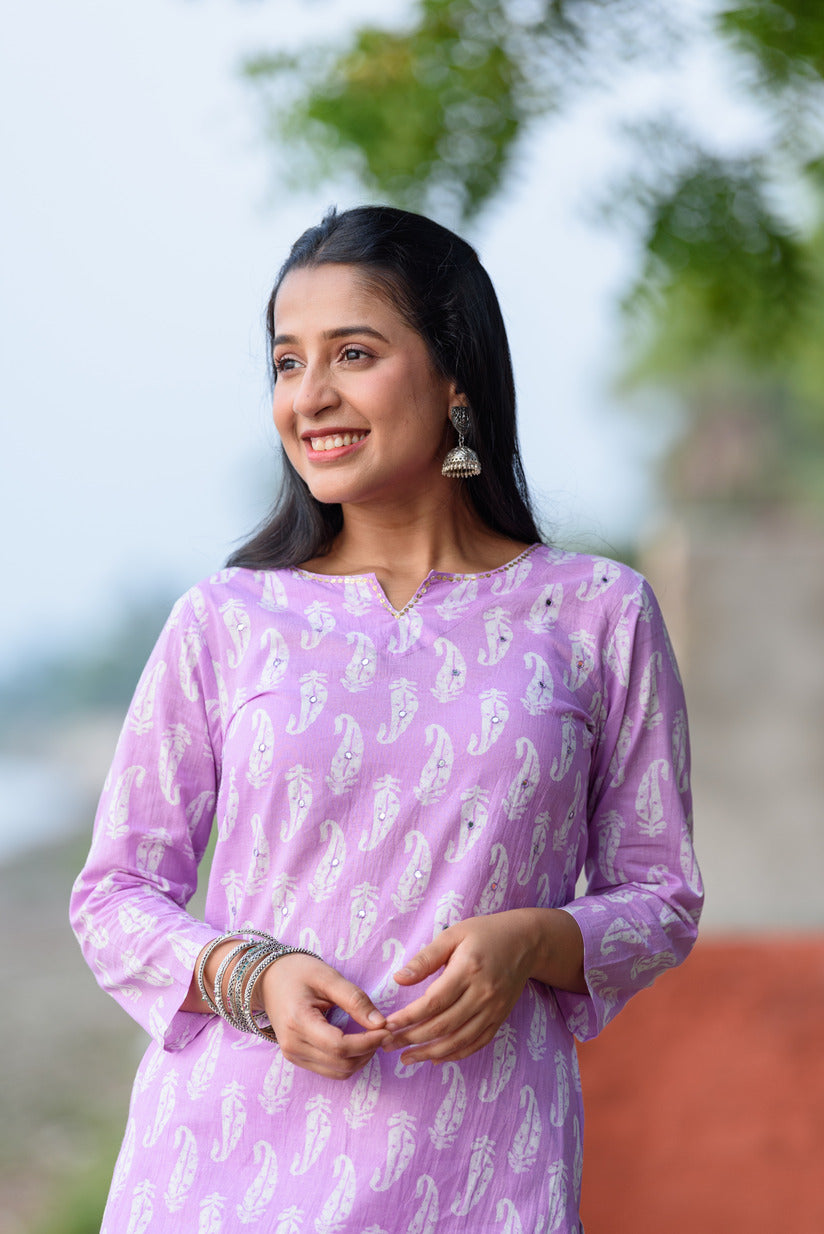 The fabric you choose for your kurti during monsoon is quite important. White and Purple with mirror work Printed cotton Kurta set is a beautiful piece with a breathable and airy material like cotton to embrace the rain. Gatim Clothing provides a 100% pure cotton kurti, which is extremely gentle on the skin and makes an eco-friendly choice for your wardrobe.
A riot of prints and patterns
Embracing a riot of prints and patterns in a kurti during the monsoon season can add a splash of excitement and vibrancy to your wardrobe. Choose from floral motifs, geometric designs, abstract patterns, or even quirky prints that resonate with your style, reflecting the joy and liveliness of the monsoon. Light beige with pink floral cotton short kurti will undoubtedly make you feel better and bring some sunshine into the rainy season.
A Silhouettes Play
Every body type and inclination can be accommodated by the variety of silhouettes available in monsoon kurtis. Explore options, including flowy A-line kurtis, stylish straight cuts, and fashionable asymmetrical patterns.
Check out the Yellow and white striped printed A-line cotton kurta that lets you move freely and keeps you feeling light on your feet even in puddle filled streets.
Shop Indian Ethnic Wear Online by Gatim: Monsoon Sale on Kurtis
Celebrate the monsoon season with stylish Kurti by Gatim clothing, showcasing your unique style and staying chic. Explore India's rich cultural heritage with our handpicked range of exquisite ethnic wear, all available online.

Enjoy the exclusive Monsoon Sale, i.e. 50% off on Kurtis, offering unbeatable prices on vibrant prints, lightweight fabrics, and comfortable cuts. Upgrade your wardrobe and stay fashion forward without breaking the bank by grabbing your favorite monsoon kurtis before they're gone.