Ladies, get ready to embrace timeless beauty with long kurtis! These versatile and stylish garments are a wardrobe essential for every fashion-forward woman like you. Discover the art of styling long kurtis to create chic and fashionable statements for various occasions. From casual outings to formal events, we have effective tips and tricks to help you slay in a long kurti with confidence and grace. Let's redefine your fashion game together!
Exploration Begins with the Breathtaking World of Long Kurtis
Here is the best collection of kurtis to make a lasting impression. Let's begin.
Pastel Green Floral Printed Simple Cotton Kurta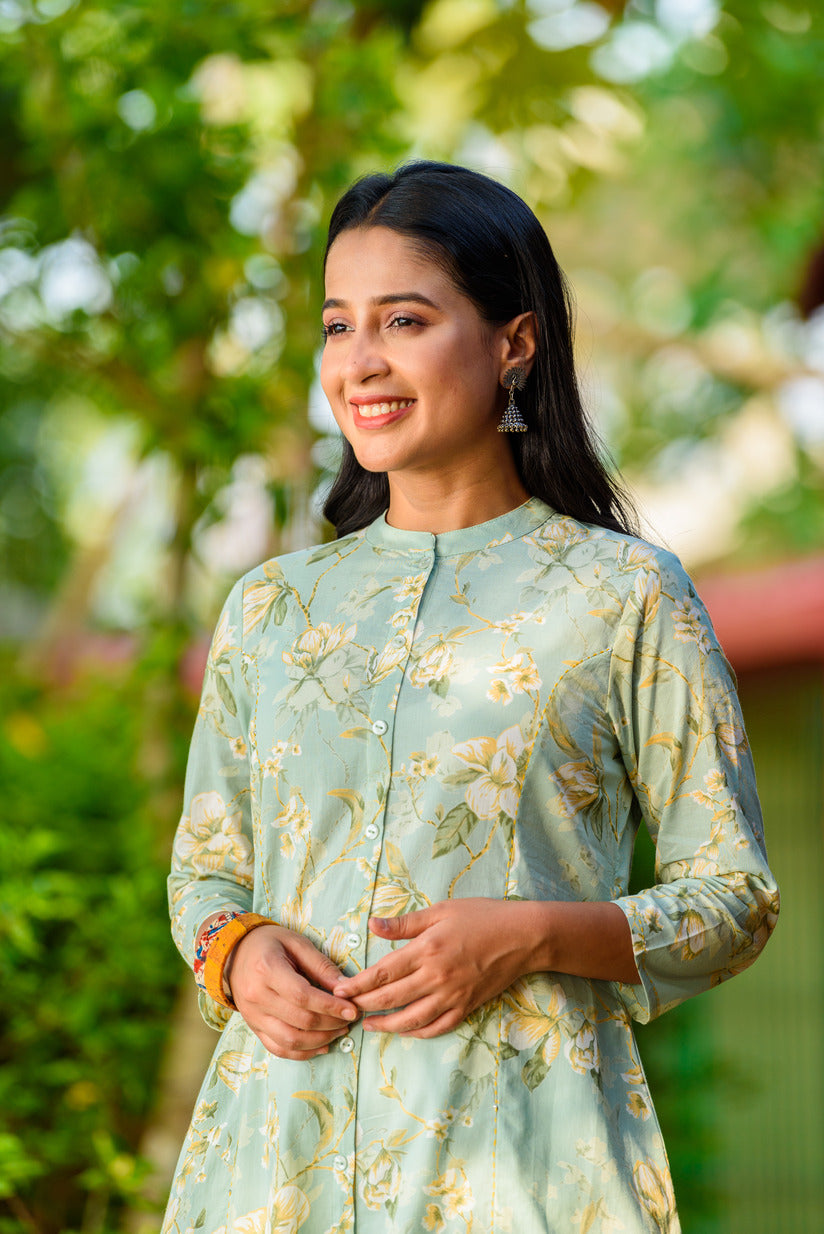 Indulge in the charm of our Pastel Green A-Line Cotton Kurta, adorned with delicate floral prints for a touch of grace. Crafted with pure cotton fabric, it offers a feather-soft touch and enduring style. With its fitted three-quarter sleeves and calf-length design, this kurta promises a flattering silhouette. Elevate your wardrobe with the epitome of long kurtis for women and radiate elegance wherever you go!
Lemon Yellow Floral Printed Cotton Kurta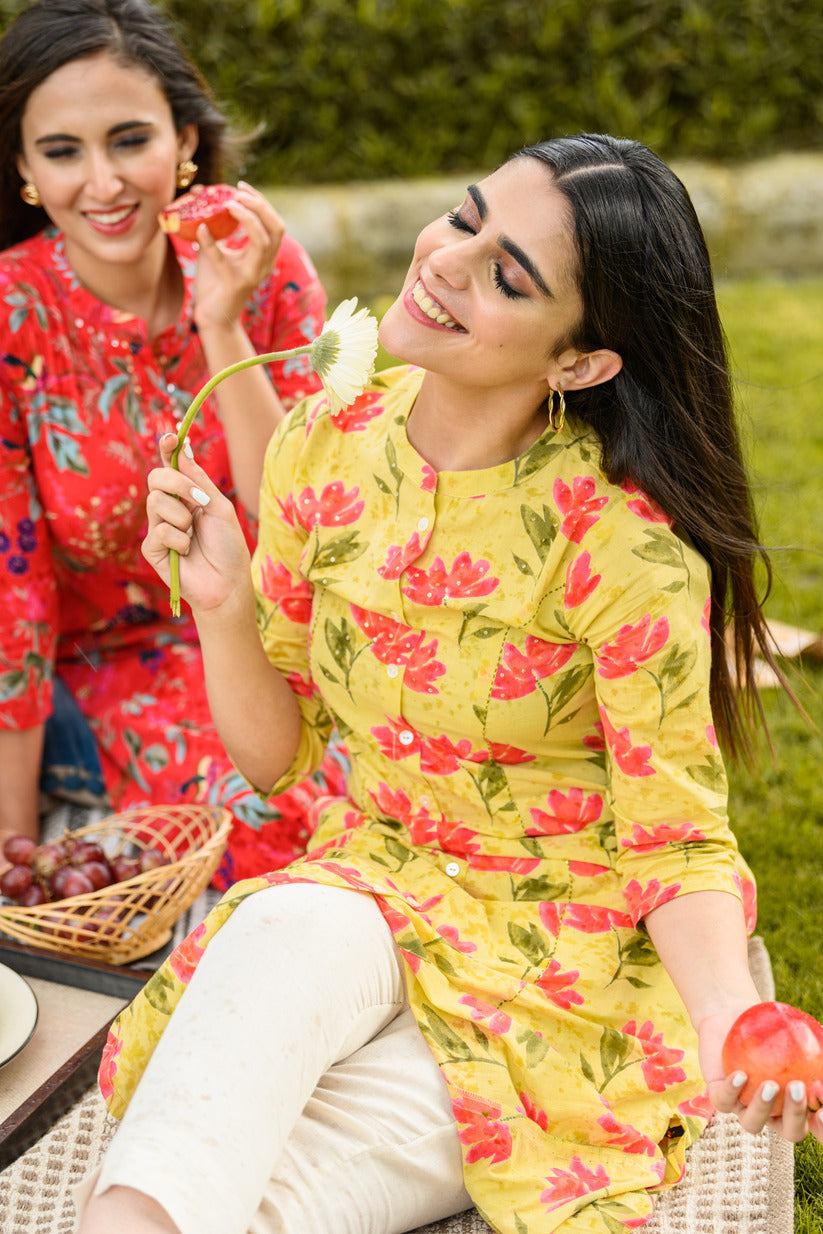 Step into the spotlight with our Lemon Yellow A-Line Cotton Kurta, blooming with beautiful floral prints. Crafted with pure cotton fabric, it ensures exceptional comfort and undeniable sophistication. This kurta makes it to the top among our trendy cotton kurtis online. Embrace elegance and bask in the limelight of your impeccable style!
Light Green and White Striped Floral Cotton Kurta
It's time to radiate sophistication with our chic A-Line Cotton Kurta, adorned in charming floral prints over refreshing white stripes. Made with pure cotton, it guarantees unrivaled comfort and style. Elevate your wardrobe and effortlessly charm your way through any occasion. Welcome elegance and grace with this exquisite kurta, pulling attention wherever you go.
Grey Embellished Printed Cotton Kurta
Looking for elegance with a touch of glamour? Our Grey A-Line Cotton Kurta, adorned with exquisite embellishments and charming floral prints, might be your fashion solution! Crafted with pure cotton, it guarantees unparalleled comfort and style. Elevate your wardrobe with this stunning kurta and let it save you from any fashion dilemma. Shop now and be the epitome of grace and charm!
How to Style a Long Kurti? Unlock Your Fashion Game!
Versatile Pairings: Witness the versatility of long kurtis by pairing them with leggings, palazzo pants or even straight-cut trousers for a trendy and effortless ensemble. They deserve your attention!
Accessorize to Impress: Wondering how to style a long kurti gracefully? Elevate your look with statement accessories like chunky earrings, bangles or a stylish scarf, adding a touch of finesse and personal flair.
Cinch It with a Belt: Accentuate your curves and add definition by accessorizing your long kurti with a trendy belt, creating an alluring appearance.
Elevate Your Style: Shop Indian Ethnic Wear at Gatim Today!
Indulge in the allure of Indian ethnic wear with Gatim's exquisite collection. From vibrant kurtis to elegant bottoms, discover timeless grace and sophistication. Unleash your inner diva and shop Indian ethnic wear to elevate your style and make a statement worth remembering!