Every mother enjoys dressing her daughter in the most elegant attire. But did you realize what doubles the fun of dressing up your young princess? Twinning with her in coordinating outfits for mother and daughter!

Twinning dresses for mothers and daughters are in the trend and perfectly ideal for any special event. They'll make your daughter happy that she gets to be your twin, and help you make priceless memories while you doll up together. All you have to do is choose an outfit's appropriate style and fit.
In the blog, we will talk about the best occasions to flaunt mom and daughter matching dresses.
5 Best Occasions To Flaunt Mother and Daughter Dresses :
Festivals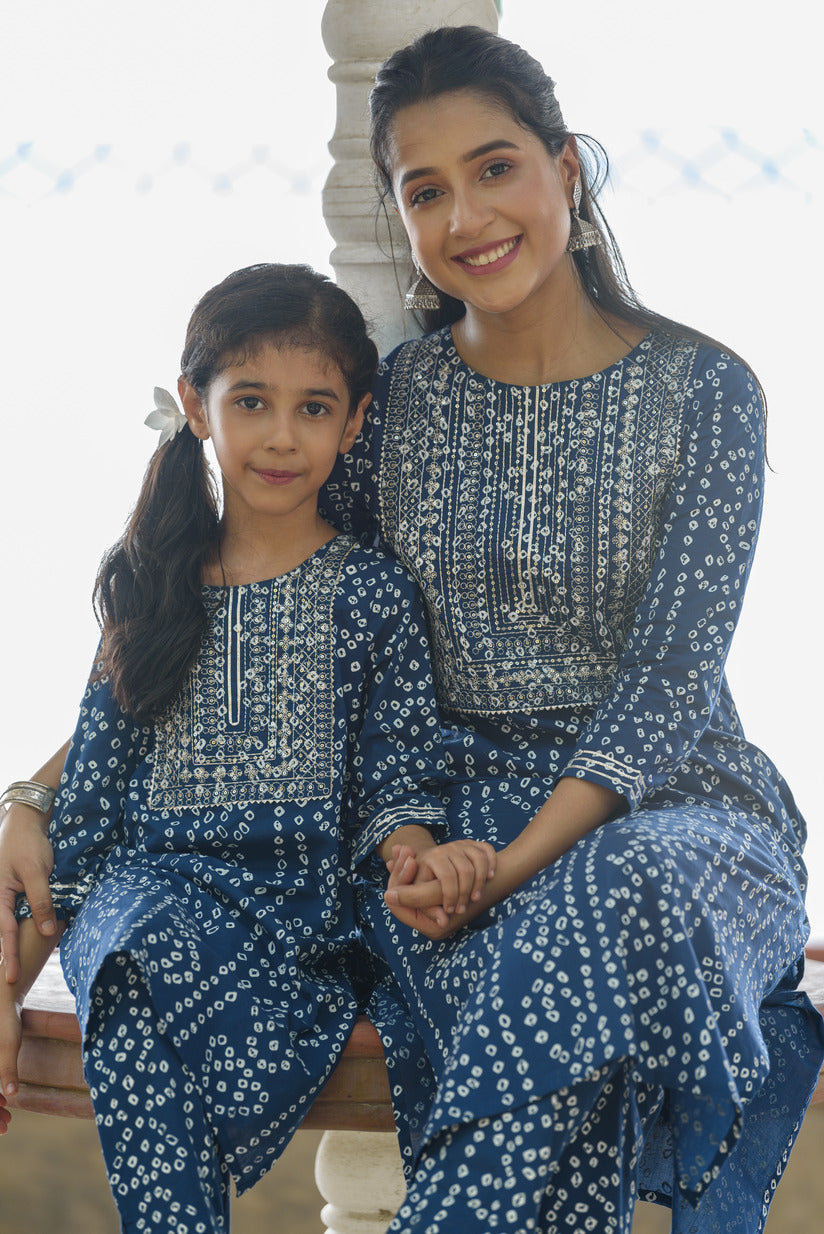 Coordinate your happiness during the festivities in a coordinated attire. The secret is to dress in a way that both reflects your particular style and the festival's theme. Take a look at the Gatim Blue Bandhani printed Embellished Cotton Suit Set, perfect for the Rakhi Festival. As Raksha Bandhan celebrates the bond between siblings, mothers and daughters can wear matching outfits as a special way to honor their unique relationship during this festival.
Mother-Daughter Dates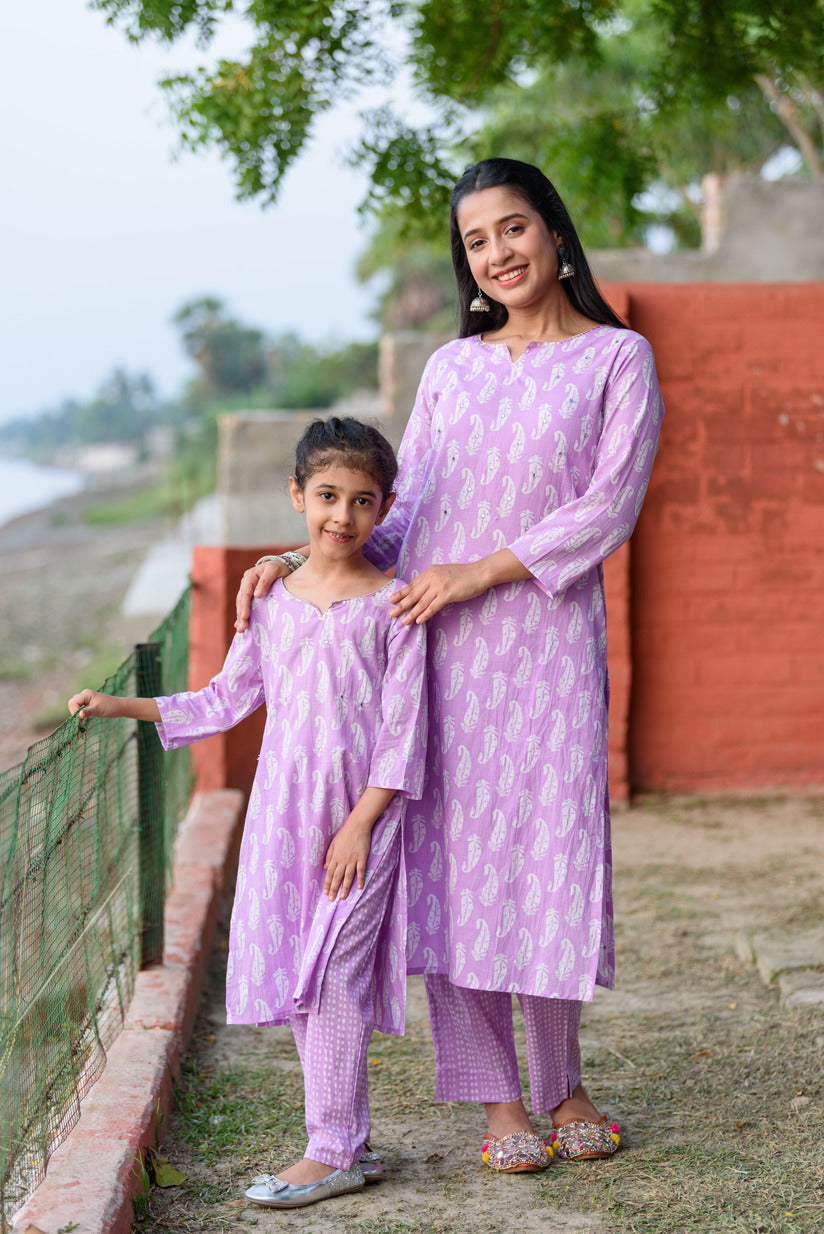 Have you thought how excited your munchkin will be to go on a shopping spree that too in matching outfits? Wearing similar outfits adds to the fun and lighthearted experience of spending quality time with your doll. Gatim Clothing has the best collection of mother daughter Combo dresses, which can help you have a perfect date with your daughter. Our White and Purple with mirror work printed cotton set will suit best for a lunch date and give a beautiful look altogether.
Family gathering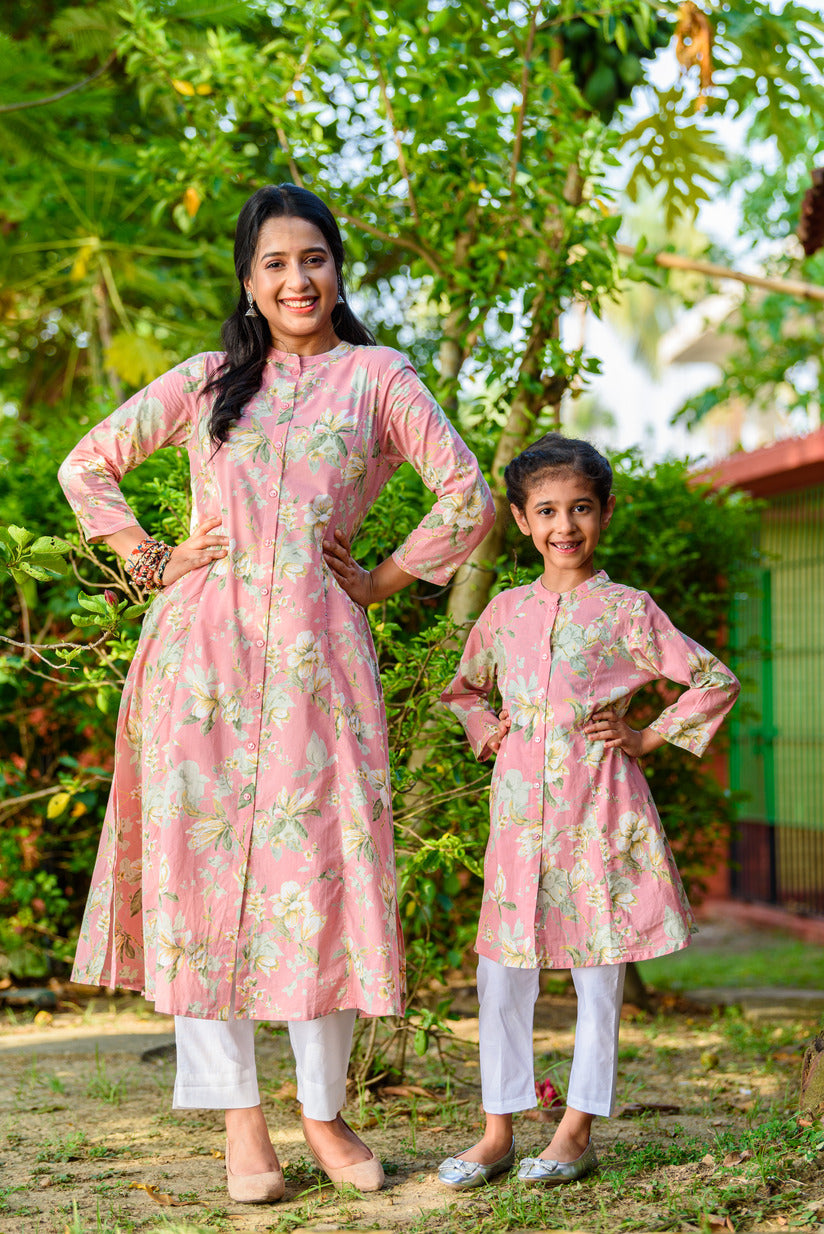 Whether it's a family reunion or family BBQ get-together, mother-daughter wearing the same dresses can make you guys the star by enhancing the atmosphere and reflecting the family's cohesiveness. Gatim Pastel Pink floral printed simple cotton kurta will be perfect for a casual family gathering.
Birthday Celebrations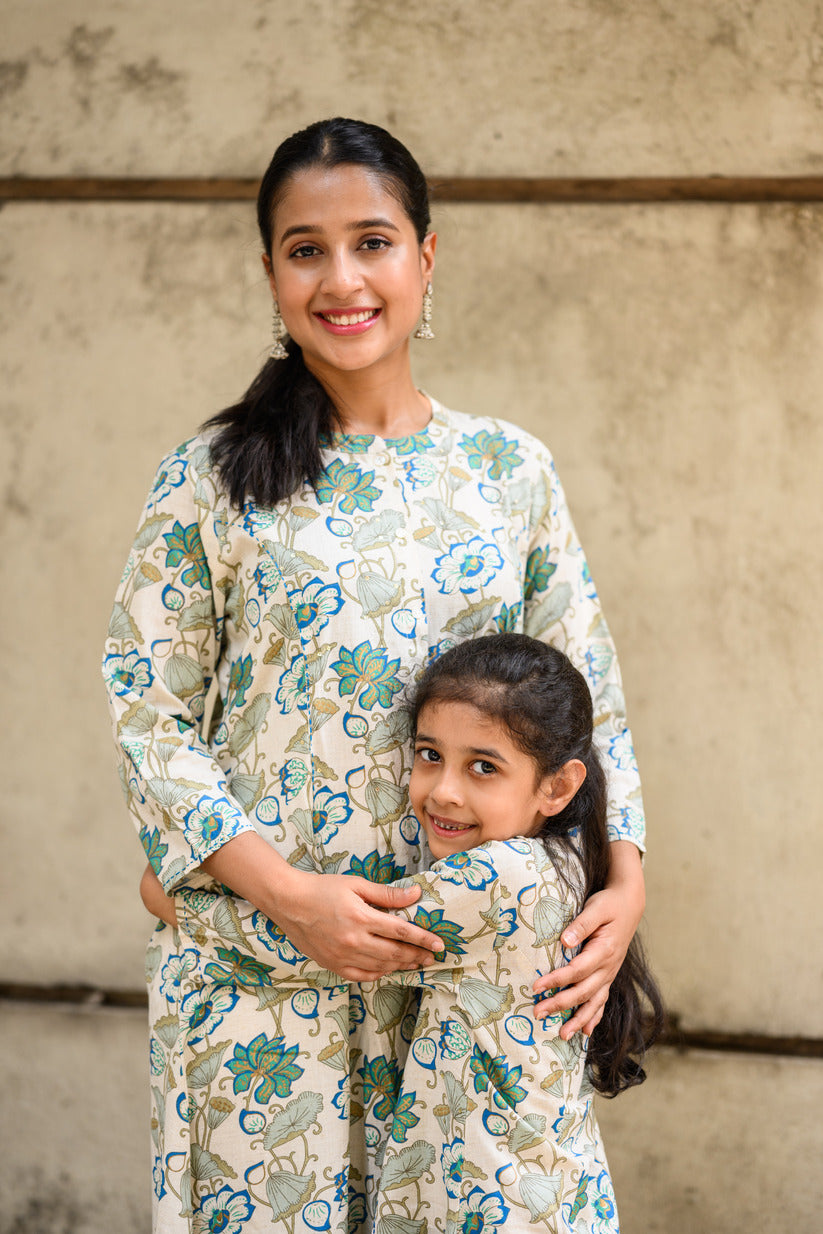 With matching mom and daughter outfits, you may mark a significant occasion like your daughter's birthday. This is the time you can go all out with a fancy set of clothes. You can spread birthday cheers by dressing in matching outfits with your child in our beautiful blue embellished floral printed kurta paired with a white sharara.
Family Photoshoot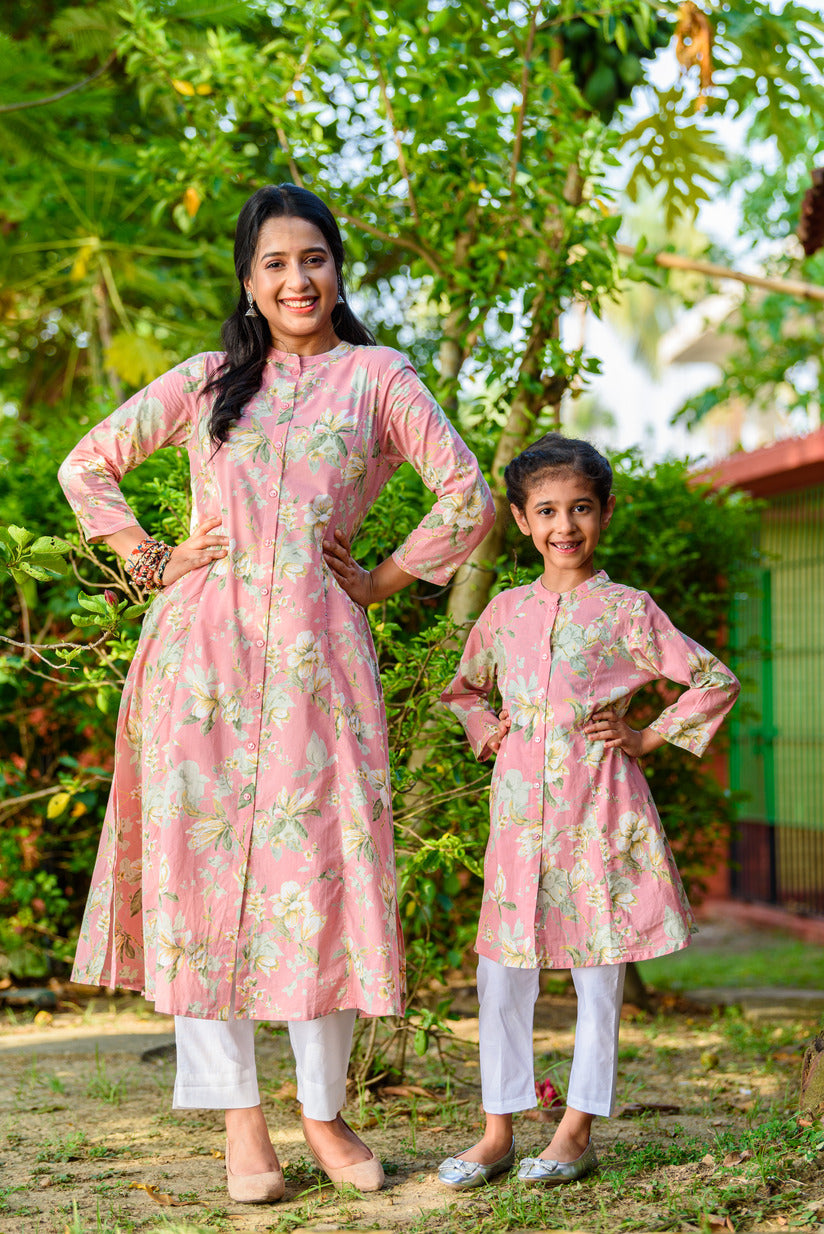 Family photoshoots provide an excellent opportunity to flaunt mother daughter matching dresses to add charm and meaning to your bonding. Whether it's a casual outdoor shoot or studio session, Gatim Yellow and White Striped Cotton Kurta will create visually pleasing and heartwarming moments that are captured forever.
Conclusion
Fashion is a language that conveys relationships and feelings in addition to looks. In India, wearing the same mother-daughter dresses is a lovely way to convey their unshakable friendship. Gatim clothing celebrates the beauty of family ties through the world of fashion as we embrace the trend of matching apparel. Check out our beautiful mother and daughter twinning dress collections available online to make a perfect maa-beti jodi. And to make the bond more special, we have a 50% off Rakhi Sale going on our website. Avail the special offer before it is over.