Children's fashion has undergone a remarkable transformation over the decades. Gone are the days when children's apparel was merely a downsized replica of adult clothing. In today's world, children's fashion boasts its own unique trends, distinct styles, and dedicated brands. Among the frontrunners in the reasonably priced category is Gatim, a brand that masterfully marries style with affordability. Let's embark on a journey into Gatim's world of cost-effective children's fashion.
A Glimpse into Gatim's Children's Fashion
Gatim has swiftly risen as a shining star for parents in pursuit of chic yet economical outfits for their youngsters. But what makes budget-conscious fashion so indispensable?
The Significance of Affordable Fashion
As we all know, children sprout up rapidly. An outfit that's a perfect fit today might be snug in just a few months. Consequently, the frequent need to refresh their wardrobe can weigh heavily on one's finances. This is the juncture where brands like Gatim step in, delivering fashionable choices without denting your wallet.
The Renaissance of Children's Fashion
The era when children's fashion took a backseat is long gone. Presently, it's a thriving sector with its own set of trends. The industry now celebrates exclusive runway shows for children's attire and even boasts influencers who haven't hit their teens yet. The transformation has indeed been profound.
A Closer Look at Gatim's Assortment
Gatim's range is distinguished not merely by its cost-effectiveness but also its innovative designs and impeccable quality. Delving into Gatim's collection, one discovers a rich tapestry of distinctive designs, superior artistry, and unbeatable prices. Here are some of their exemplary items:
Golden Yellow with Mirror Work Floral Printed Cotton Girl's Kurti Set: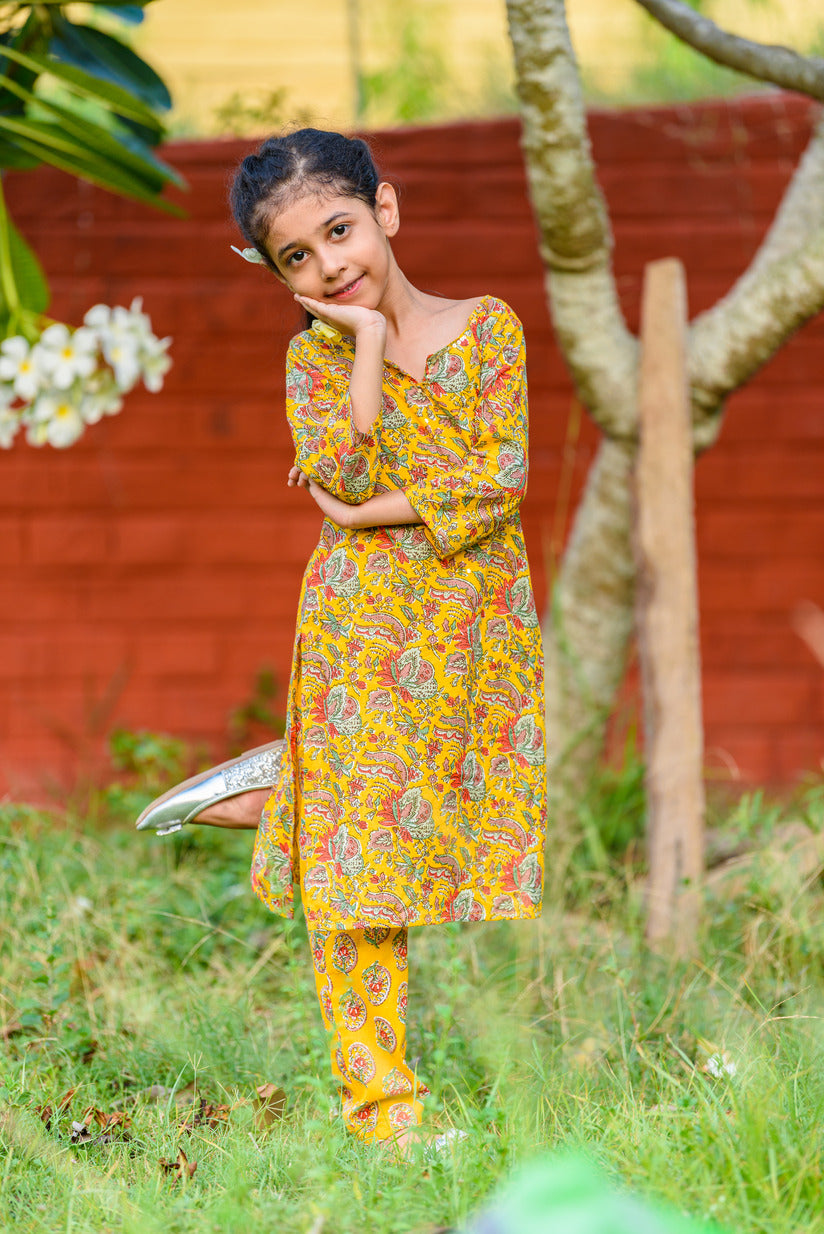 This kurta set seamlessly fuses the traditional with the contemporary, making it apt for diverse occasions, be it familial celebrations or casual escapades.
Red Bandhani Printed Embellished Cotton Girl's Suit Set: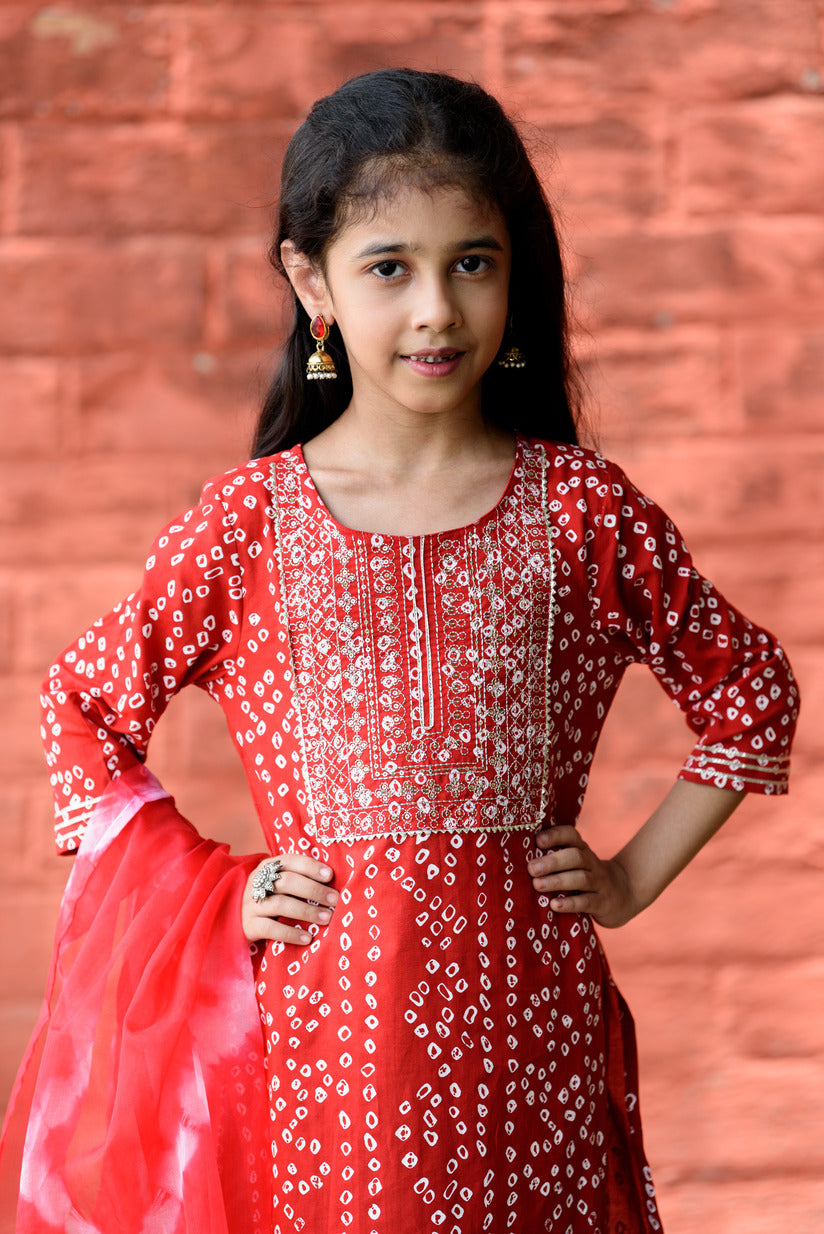 This ensemble pays homage to the illustrious Bandhani legacy, epitomizing Gatim's zeal for reviving and championing timeless designs.
Fern Green with Pink Floral Printed Cotton Kurti: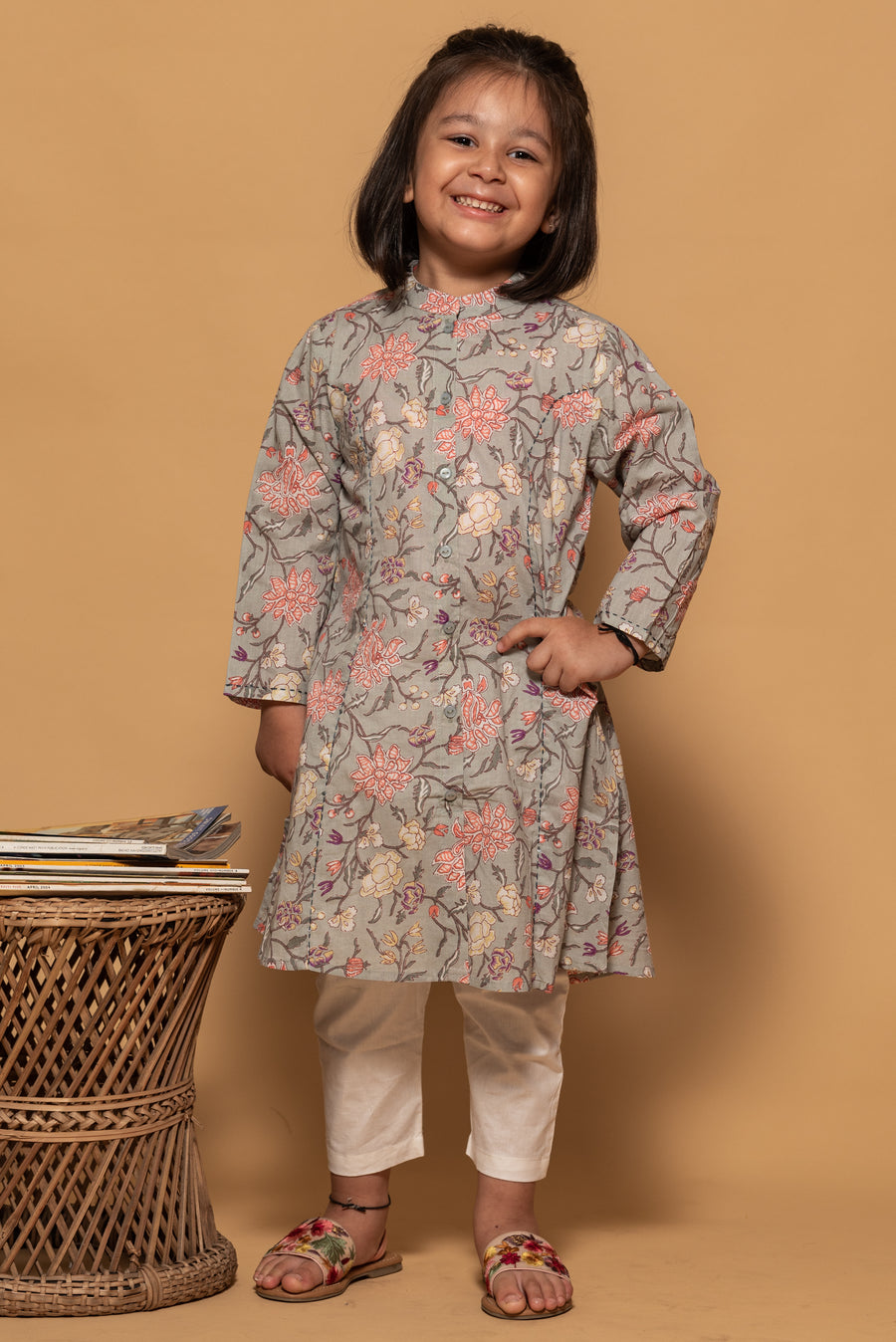 The quintessence of where comfort meets style, this kurti is tailor-made for those sun-drenched summer days.
Off-White with Pink Floral Printed Cotton Girl's Kurti: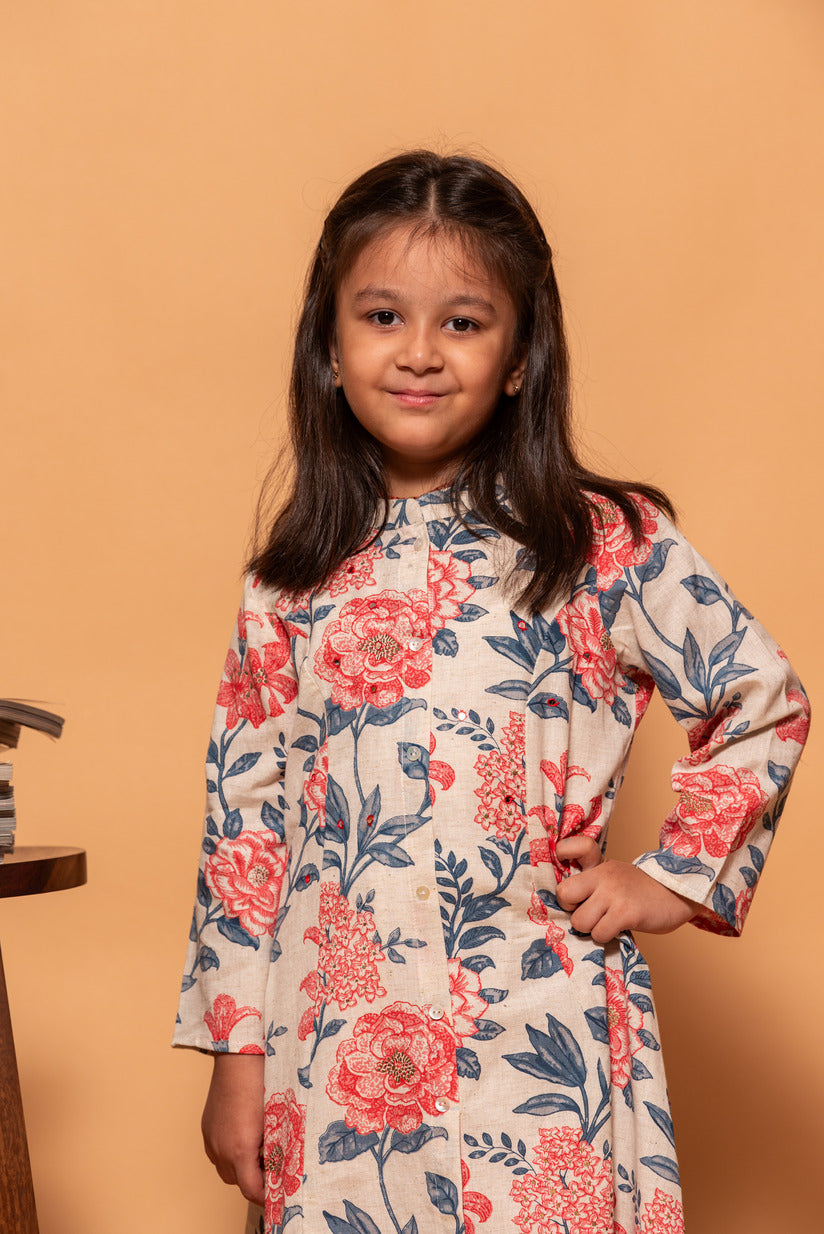 A versatile gem, this kurti complements both jeans and leggings, solidifying its place as a staple in every young girl's closet.
Why Gatim's Children's Fashion Stands Out
Uncompromised Quality: Gatim's commitment to excellence is unwavering. Each garment is meticulously crafted, vouching for its longevity.
Conscious Choices: In an age where sustainability is paramount, Gatim pledges to produce its items ethically, always prioritizing our planet's future.
Fashion Insights for Young Trendsetters
Accessorizing with Flair: Even a modest accessory can amplify an outfit. Consider embellishments like headbands, chic belts, or quirky footwear.
Season-Specific Selections: While Gatim caters to all seasons, it's pivotal to opt for appropriate fabrics and patterns in sync with the climate.
In Conclusion: Sophistication Within Reach
Gatim's children's fashion collection is a testament to the fact that elegance doesn't demand extravagance. With its unparalleled designs, masterful craftsmanship, and pocket-friendly tags, Gatim is revolutionizing the children's fashion arena. So, when in search of modish and economical clothing for your young one, Gatim should be your go-to destination!